GOLD CONE FILTER - C261GD -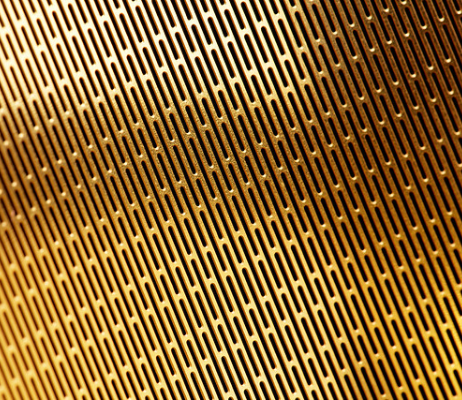 The gold plated filter brings the best flavor out of coffee
Since metal filters allow full characteristics of coffee to be extracted, the overall taste of coffee will be different from coffee extracted by paper filters. The gold filter, in particular, is chemical reaction resistant; therefore, its effect on the coffee flavor and aroma is kept to a minimum.
Vertical-shape mesh for short extraction without clogging up
While ground coffee can easily get clogged up in "round" or "herringbone" mesh, the Cores Gold Filter has vertical-shaped mesh which allows hot water to flow smoothly without clogging up.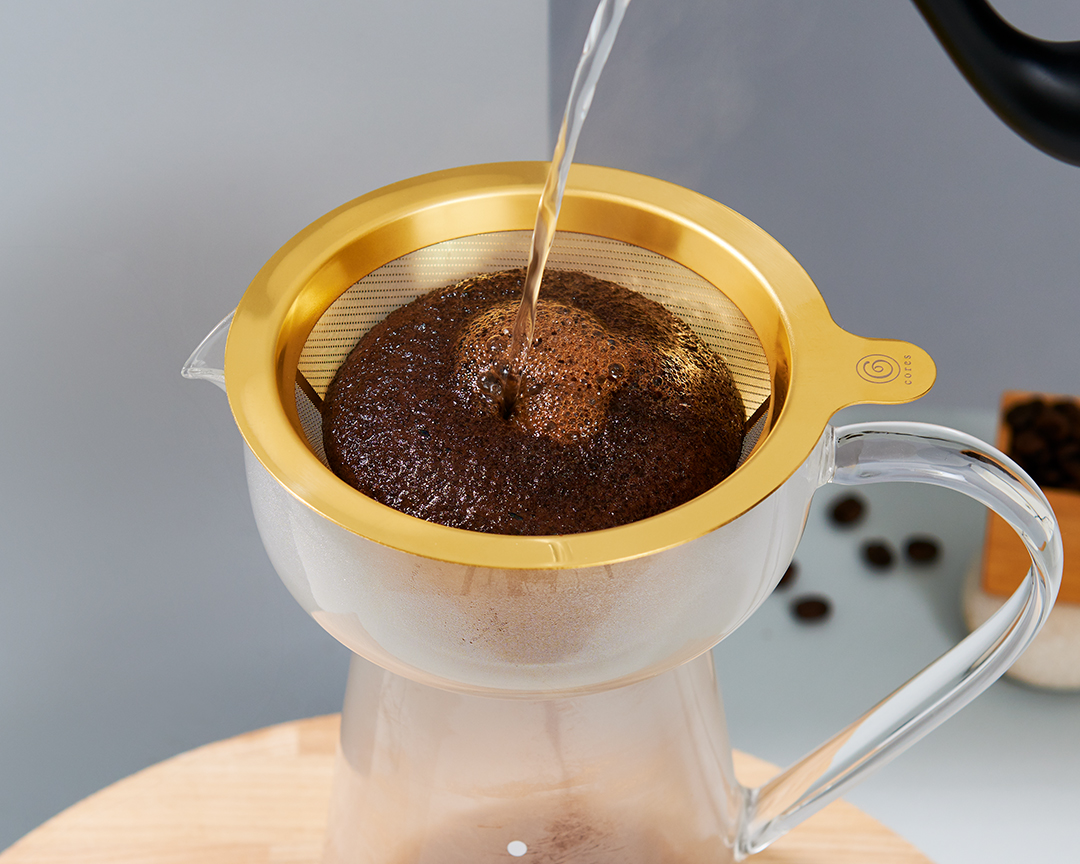 Paper filter is not required
It can be washable for multiple times. Since there is no need for a paper filter, it is more economical.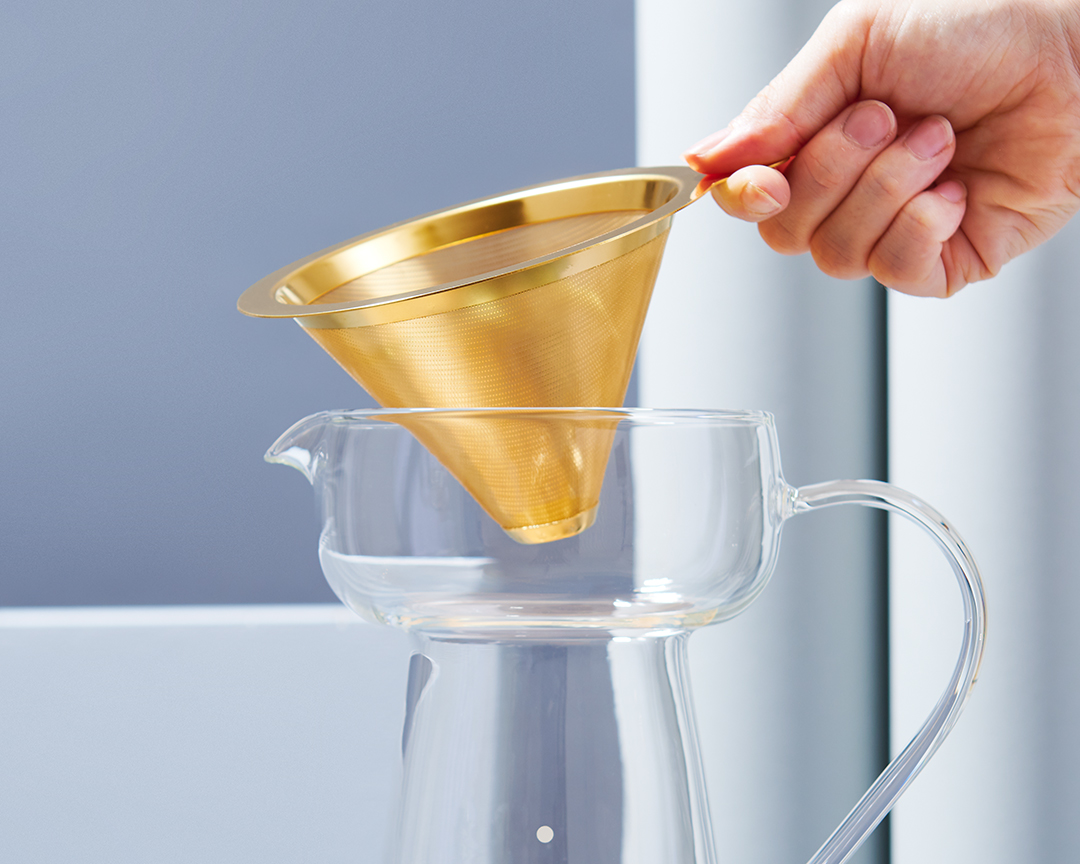 Good solution to optimise extraction
In a normal cone shaped filter, water flow tends to be gathered at the base of the filter. In order to prevent over extraction , the base of our cores cone filter is raised so the water flows outwards, and does not gather in the central lower area. Thanks to this raised base, strong bitterness does not come into the coffee liquid.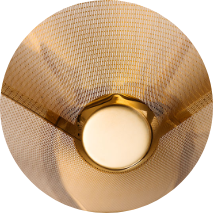 Lower area of filter is flat *Patent pending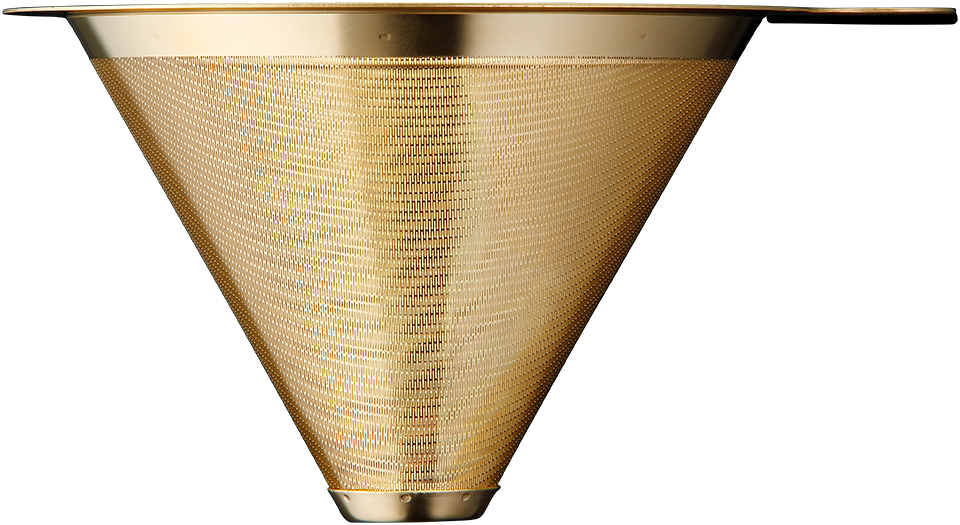 HOW TO USE A HAND DRIP
STEP1

Boil the water.

STEP2

Set the filter on the server.

STEP3

Put the ground coffee in the filter.

Put approx 8g of ground coffee for a cup and level it out.

STEP4

Start pouring hot water in a circular motion and let the ground coffee bloom.

The 1st pouring is just for blooming, and wait around 30-40 seconds for infusion. Keep pouring.

STEP5

Once you finish pouring hot water, remove the filter and serve.

Amount of hot water needed is approx 150ml for a cup.
Due to the nature of metal filters, there will be a small amount of ground coffee in the cup, however, this does not affect the quality of the cup. You may choose not to drink entirely and leave the coffee grounds on the bottom of the cup.
We recommend using freshly roasted coffee, in order to hold hot water long enough.
Feature
製品の特徴
Pure gold plated filter is chemical reaction resistant and allows full flavor and aroma to be extracted.
Vertical-shaped mesh allows hot water to flow smoothly without clogging up.
Since there is no need for a paper filter, it is environmentally friendly and more economical.
Cores original filter and server set is designed to enjoy fresh aroma of pour over coffee.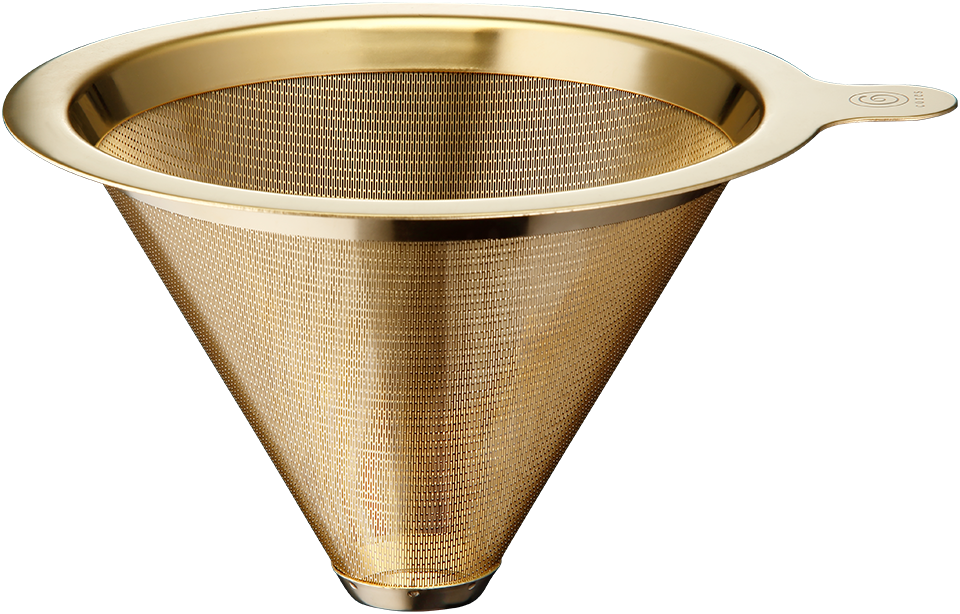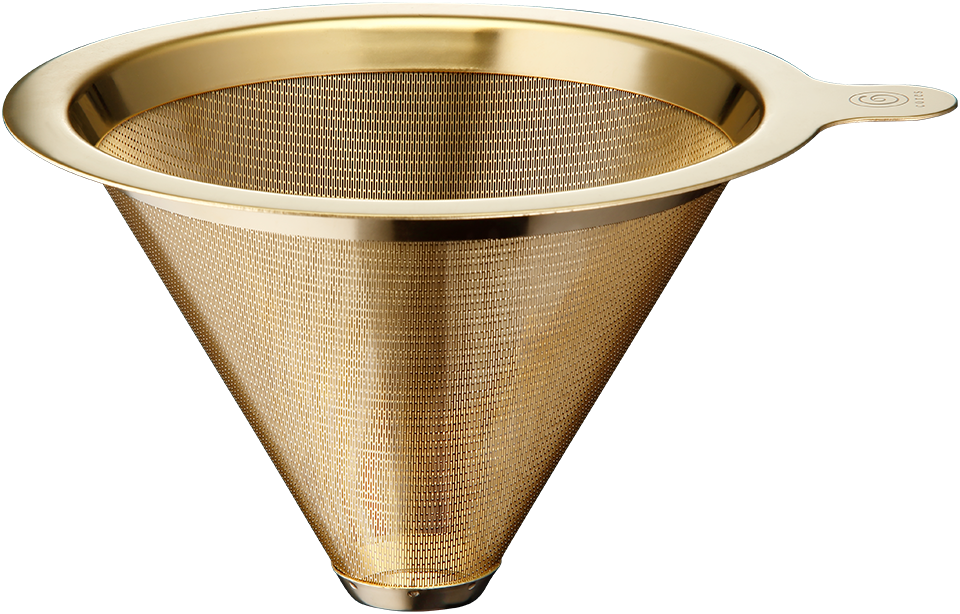 GOLD CONE FILTER
MODEL:C261GD
DIMENSION:W15.0×D13.0×H8.0㎝
WEIGHT:60g
MATERIAL:Gold plated stainless steel
MAX:32g
COUNTRY OF ORIGIN:China